Matching Wine with Food for the Perfect Meal
Whether you're hosting a dinner party or just having a romantic evening at home, there's nothing like the perfect pairing of food and wine. But with so many different types of wines on the market, it can be difficult to know which one to choose for your meal. Don't worry—we have all the tips you need to make sure your food and wine match up perfectly. Let's get started!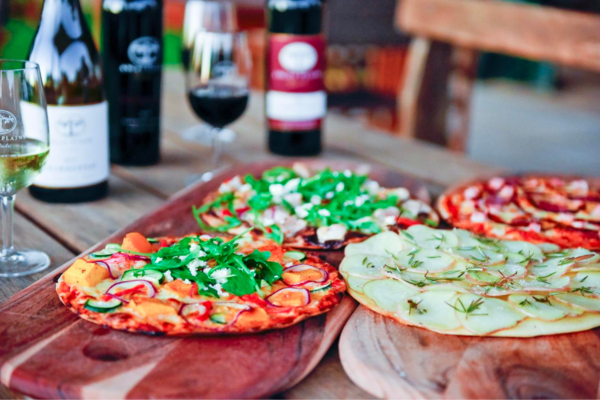 The Basics of Pairing Food and Wine
When it comes to matching wine with food, there are some basic principles that you should keep in mind. The first is that the flavor of the wine should complement the flavor of the food—not overpower it. This means that if you have spicy food, you should choose a wine with enough sweetness to balance out the heat. On the flip side, if your dish is sweet, you should opt for a wine with more acidity or tannins.
In addition to this general rule of thumb, it's also important to consider what type of grapes were used in making your particular bottle of wine. You want to look for wines made from similar grapes as those used in preparing your meal; for example, if you're having pasta with tomato sauce, try a bottle made from Sangiovese grapes. Finally, when pairing wine and food together, think about texture—light dishes require lighter wines while more robust dishes are best enjoyed with full-bodied wines.
A Few Suggestions
Now that you understand some basic guidelines for matching wine and food together, let's take a look at a few suggestions for specific meals. If you're having steak or other grilled meat dishes, opt for a Cabernet Sauvignon or Merlot; these full-bodied reds will not only complement the smoky flavors from grilling but also hold their own against rich sauces and spices used in many steak recipes. For seafood entrees such as salmon or tuna steaks, try an unoaked Chardonnay or Sauvignon Blanc; these light whites will bring out the delicate flavors in fish without overpowering them. And finally, when serving fruity desserts such as apple pie or berry crumble try pairing them with a sweet Riesling or Gewürztraminer—the fruitiness in both will blend perfectly together!
Last Words of Advice
No matter what type of meal you're serving up at your next dinner party or romantic evening at home, finding perfect pairings between food and wine doesn't have to be complicated; all it takes is understanding some basic guidelines and knowing which types of grapes work best with each dish. With these tips in mind, you'll be sure to enjoy delicious meals accompanied by fantastic wines every time! So go ahead - open up that bottle and let's cheers!
Alex Gibbs
Favourite wine style: oaky, buttery Chardonnay